Now, you may think that it's not that easy to buy a man a gift for Christmas. Well I'm here to say that you certainly can't go wrong with a good quality bottle of Gin.
Let me run through 6 top quality gins for different reasons.
1. Classic London Dry Gin
The classic London dry flavour has a very distinct taste of juniper berries. There are many gins out there but there is certainly one that top's my chart. This is a Scottish Islay Gin called Carounn.
2. Fruity Twist on a Classic
There's a number of brands who have been on the market now making a variety of twists on their own signature dry gin. From Shiraz to Kaffir Lime.
3. Australian Dry Gin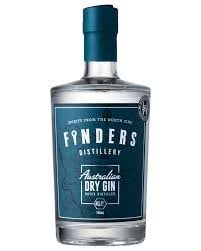 Now Australia is definitely making a mark in the gin World, with a huge number of Australian brands smashing awards globally. For me, this has to be the peoples favourite Finders Gin, distilled in Sydney, known for the perfect Gin & Tonic.
4. Smooth and Delicate
If he enjoys a fine martini, then The Botanist Gin is the one to pick. This gin is smooth, delicate and a classic for his gin collection.
5. Navy Strength
Now if he likes a good strong kick, then the only true gin that really packs a punch is the Oxley Gin.